The Engineering Quest teamed up with a local Primary School and asked the children to come up with a logo for "Kids Quest'. Which will be an area on our website for kids to access, where they will find lots of STEM based activities.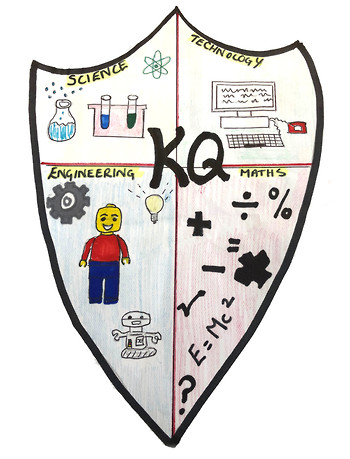 This is really important to us, as we are passionate about passing on our enthusiasm for engineering onto the next generation.
The response was amazing, from both the students and teachers alike. There were so many exciting ideas.
As you can see we had to give out more than one prize, so you can see the runners up along side Lewis Boyce, who won first prize for his design. Lewis's fantastic design and will be used to launch 'Kids Quest' in the New Year, when we hope to invite Lewis to come and have a VIP Tour of our MK Site.
Well done to everyone who entered he competition. We are looking forward to doing lots more STEM in 2019.
"Kids Quest" Logo Design Competition Winner Gallery
Please click on the images to view a larger version.