Tonight the nation was being brilliant, everyone came out to applaud all the front line workers.
Here you can see us taking part.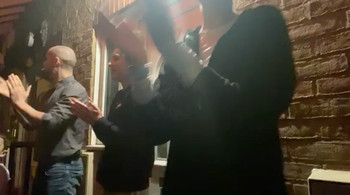 Go onto our Facebook page to see not only us, but other Quest members joining in. https://www.facebook.com/pg/engineeringquest/videos/
At Quest we are all doing our best. Everyone of you deserves this applause too.  Keeping Quest going in these challenging times is not easy, but with our brilliant workforce we are doing it!!
You may not realise it but by coming into work, you are keeping the country going as well as supporting businesses big and small.
Thank you for continuing to work along side us. Stay positive, and we'll get through this together.