Our 'Quest'
As a leading supplier of precision-machined components and sub-assemblies for global industry, The Engineering Quest excels in lean manufacture and cost avoidance planning, especially for components that are challenging to design and make.
The right products, engineers and partners
We work as a full product development partner, helping customers create groundbreaking new products and components, and supporting them in evolving legacy products for new markets and applications.
Our integrated development service is led by dedicated mechanical engineers, working with motivated and capable partners in a wide range of associated industries.
By setting up specialist internal and external teams – drawing in expertise from across the supply chain – we aim to provide the best answer to any engineering challenge.
The right process, the right cost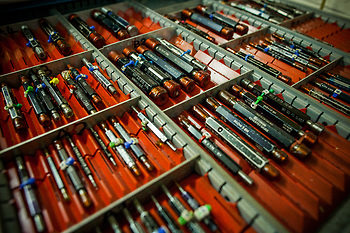 Our aim is always to identify and implement elegant and effective solutions.
We work with clients and suppliers to identify and define cost avoidance opportunities wherever we can find them – in products, materials, and processes.
We use a straightforward report architecture and industry-standard risk management tools to identify cost drivers and manage key characteristics, high-risk processes, and legacy non-conformances.
The right place
The Engineering Quest provides an attractive alternative to moving manufacturing overseas.
We use our development skills and engineering expertise to fine-tune processes and eliminate waste, avoiding the price inflation risks and quality control costs often associated with 'low cost countries'.